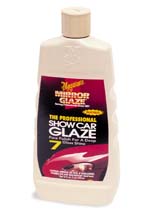 Meguiars designed this for the serious enthusiast and show-car owner. Meguiars No. 7 Show Car Glaze can be used on clear coat finishes but it really enhances one stage black, red and dark color paints. This is a pure polish with very little cleaning power. Show Car Glaze wets the paint with nutritive oils for a very dark, rich shine.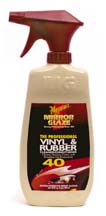 A long time favorite among professional detailers, Meguiars No. 40 Vinyl & Rubber Cleaner & Protectant is three products in one. The complex formula cleans any vinyl or rubber surface of dirt and grime and restores the original color and lustre. A strong UV sunscreen further protects against drying, fading and cracking.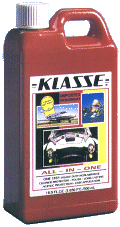 All-In-One contains a real polish. It removes surface films, old wax, minor swirls, and oxidation. Its a true one-step product. It cleans, polishes and protects in one easy application.

This professional paint and body shop polish is finding its way into more and more enthusiasts hands. 3M Perfect-It Swirl Mark Remover for Dark Colored Cars is formulated specifically for black, red, and dark color paints. It works equally well on solid color, metallic and clear coat finishes. Swirl Mark Remover can be applied by hand, orbital buffer or high speed polisher and will remove swirl lines, light oxidation and minor water spots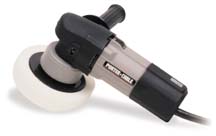 The Porter Cable Ultimate Detailing Machine incorporates a random, swirl-free polishing action that will not scratch or burn the paint or clear coat. An electronic variable speed control allows you to adjust the speed from 2,500 to 6,000 OPM.